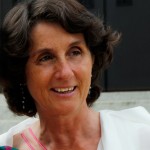 Noreen BERGER, professeur de yoga, réflexologue, et praticienne du massage ayurvédique, propose également les techniques E.F.T. (de Gary Craig) et Body Code – Emotion Code (Dr. Bradley Nelson) pour éliminer ou atténuer les désordres physiques, psychiques et émotionnels.
Séances en anglais et en français  – (possibilité d'avoir des séances d'E.F.T. et Body Code – Emotion Code par Skype, Facetime, Messenger ou WhatsApp)
Horaires :
Lun. – Ven. : 8h – 18h
Sam. – Dim. : fermé
Me contacter :
Tél: 06 79 53 77 72
2, impasse des Guérâts,
89200 ANNAY LA COTE
Séances sur Paris une journée par mois. 
Veuillez remplir le formulaire ci-dessous si vous souhaitez des renseignements supplémentaires.

Noreen BERGER, Yoga Teacher, Reflexologist and Ayurvedic massage therapist, also proposes emotional healing sessions using EFT (Gary Craig), & Body Code (Dr Bradley Nelson) to clear or reduce physical, psychic and emotional disorders.
Sessions in English and in French (with the possibility of EFT and Body Code Sessions by Skype, FaceTime, Messenger or Whatsapp).
Times:
Monday – Friday: 8 a.m. to 6 p.m
Saturday – Sunday: closed
Contact details:
Mobile 00 33 (0) 679 537 772
2, impasse des Guerats,
89200 ANNAY LA COTE, FRANCE
Sessions in Paris once a month
Please fill in the form below if you would like further information.